Customer
Pop Economix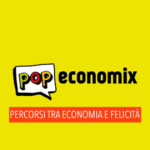 is ​​a non-profit project created by the mixing of theater, economic culture and journalism. It proposes the economy as a language accessible to everybody so that all of us can make responsible choices with the idea that small daily choices must have a bearing on the economic processes.
Associazione Stampa Subalpina is the journalists' union from Piedmont, as well as a territorial representation of the Italian National Press Federation (FNSI). Created in Turin in 1899 with the aim of supporting the category of the journalists, it is also an organizational center for cultural and social initiatives.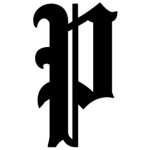 Publican is an association for educational innovation, founded in Turin. It brings together experts from various sectors.
The Pop Economix, Stampa Subalpina and Publican Associations have organized a training course aimed at journalists. The intention is to explore the potential of the digital storytelling as a new information support method. To the involved journalists were given educational credits.
Solution
The training provided by gisAction was on the use of story maps in journalism and took place at the Press Club in Turin.
gisAction, specialized in digital storytelling, uses ESRI templates, a world leader in GIS software development that made it available in the ArcGIS Online platform. Numerous are the story maps created by gisAction, some of which have won international awards.

The training course was focused on practical demonstration of the use of the ArcGIS Online platform for story map implementation. Different available templates were explored with the possibility to test configuration methods through the inclusion of multimedia content such as images, videos and geographical maps. The maps are the characterizing element of ESRI story maps and allow to visualize and analyze territorial data.
Benefits
The Story map is a useful tool for conveying information on the web and social networks, so digital storytelling is now widely used in information. The great communicativeness of this type of application depends on the multiplicity of multimedia contents that can be inserted and obviously also on its design capacity.
The geographic maps linked to the story maps allow a simple presentation of spatial data, trends and phenomena.