gisAction supporting the path of technological innovation of the statistical system of the Republic of Moldova through geospatial technologies
The Republic of Moldova, former Soviet country known for its vineyards and forests, is experiencing a historical phase of important demographic changes due to the progressive aging of the population, the reduction of the birth rate and an increasing emigration of labor force.The transformations taking place require the start of a process of monitoring and analysis of demographic trends – conducted starting from the evidence of real data – aimed at collecting the information necessary for the elaboration of political strategies for citizens; from this consideration comes the initiative of the Ministry of Health, Labor and Social Protection (MoHLSP), in collaboration with the United Nations Population Fund, which launched the Generations and Gender Survey.
Needs: Innovate data collection
Due to the need for a high level of survey accuracy, the lack of an up-to-date, quality database of residents was initially a problem, so it became necessary to develop an application to identify and locate the households that would be interviewed. For this purpose, the main partners in the program – the UNFPA and the National Bureau of Statistics – felt it was essential to incorporate the use of GIS and geospatial technologies for data collection into the process.
Solution: gisAction's app for the Generation and Gender Survey
FieldMapStat is the name of the application developed and customized for the Moldovan GGS. The development of the application was preceded by an important work of study of the local needs, evaluation of the quality of the maps available at local level, verification of the national internet coverage.
The developed application is able to support map updating, data collection, monitoring of the collection process and control of the acquired data. Available on Google Play Store at TeamDev channel, software development company of which gisAction is a brand. Discover the application.
Who we worked with

UNFPA is the United Nations Population Fund supporting national governments on population and development issues.
Scenarios
Services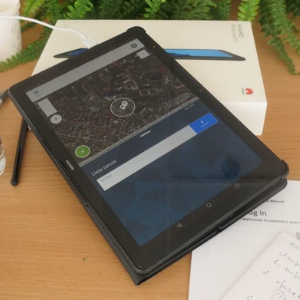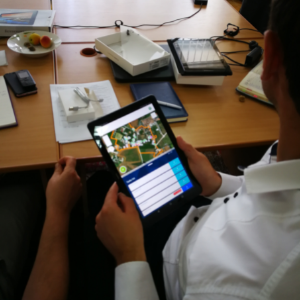 Benefits of geospatial technologies
The use of the application has made it possible to move from a manual, paper-based data collection process to one that is more efficient, faster, and more sustainable; in addition, operators have benefited from streamlining the flow and have received training in the use of new geospatial technologies. The work marked, therefore, the first step in the modernization of the national statistical system and will also be applied to major statistical operations such as the agricultural census and the national population and housing census.
The words of the National Institute of the Republic of Moldova