16-17 May 2018 | Ergife Palace Hotel | Aurelia Street 619, 00165 Rome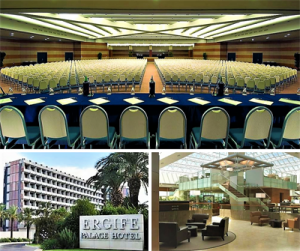 On May 16th and 17th Rome will host the Esri Italia Conference, the most challenging event at the national level in the field of Geographic Information Systems, Geospatial Technologies, Geolocation, Geomatics.
The event involves about two thousand people and offers a unique opportunity to keep updated on the latest developments in technology. Moreover, it gives the attendees more information about the possibilities to boost their business.
The Esri Italia Conference is focuses on the following topics:
A.I.

E-mobility

Cybersecurity

Smart Energy

Logistics & Transport

Smart Sport

5G
AI Botz

Tourism

Smart Water

Blockchain

Big Data & Social Media

Immersive Virtual Reality
Take a look at the Esri Italia Conference's schedule.
Esri Italia, promoter of the Society 5.0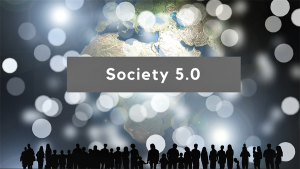 Esri Italia, promoter of the Society 5.0, aims to foster an information society model, in which digital transformation can be a vehicle for enhancing the quality of life.
In a shared and enlarged society physical and digital spaces come together, giving value to the people.
The big data and the technology, applied to the fields like domotics, smart cities, smart agriculture and cybersecurity sectors, give support to people and favor the development of strategic areas such as transportation, environment and agriculture.
GISaction takes part in the Esri Italia Conference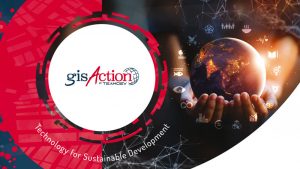 GISaction, sponsor of the Esri Italia Conference, will be present at the event to share its work in important areas of management and use of GIS services.
At our stand it will be possible to have more information on GIS technology that allows to optimize the processes of visualization, analysis, management and communication of sensitive data, making them faster and more effective.
To know more about the Event visit the website of the Esri Italia Conference
---

Want to stay updated on GISaction's latest news and upcoming events? Subscribe to our newsletter to access exclusive content.