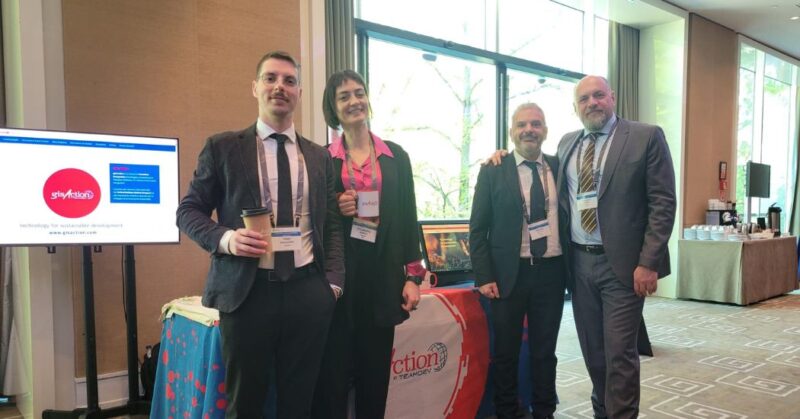 Recently, we had the opportunity to attend the "GIS for a Sustainable World" Conference held in Geneva, Switzerland. Known for its significance in international diplomacy and development cooperation, Geneva is home to numerous Non-Governmental Organizations (NGOs), Non-Profit Organizations, and the United Nations (UN). This conference, organized by Esri and UNITAR-UNOSAT, brought together experts in Geographic Information Systems (GIS) to discuss the role of geospatial technologies in achieving the 17 Sustainable Development Goals (SDGs).
GIS for a Sustainable World: Insights from the Geneva Conference
The conference was held at the InterContinental Hotel, and we were impressed by the range of in-depth presentations on urgent global issues. Stefano Toscano showcased how Esri technologies are helping the Geneva International Centre for Humanitarian Demining (GICHD) to reduce the risk of explosive devices in war zones. Peter Droege of the Liechtenstein Institute for Strategic Development, LISD, spoke about the use of geospatial data in the context of the war in Ukraine. Xi Li of Wuhan University presented her research on the integration of satellite data as a tool for monitoring in crisis contexts.
One of the highlights of the conference was the presentation of best practices for sustainable development using Esri technologies. Save the Children Italy, along with other organizations such as WFP and IOM, presented the first version of the new Data Hub implemented by gisAction. This included an important in-depth analysis of building data-driven strategies to fight inequalities.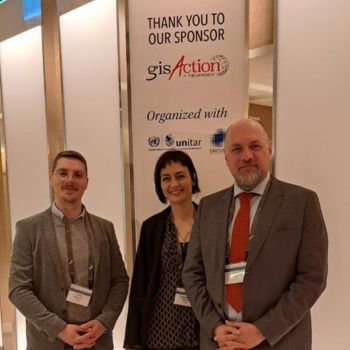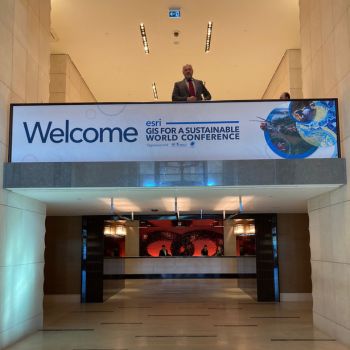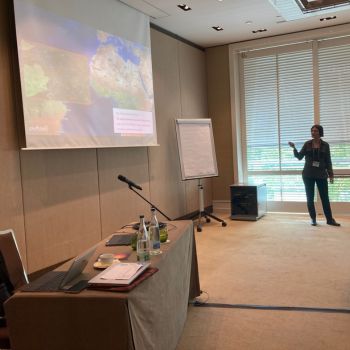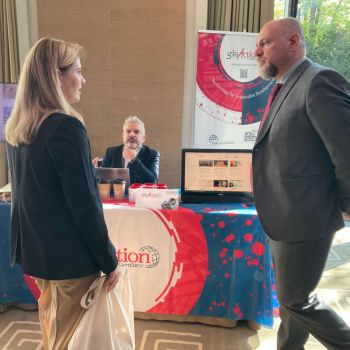 The work of gisAction for global development and Non-Profit
As the main sponsor of the event, we at gisAction also presented our work in supporting sustainable development. We showcased our solutions for innovation in monitoring and evaluation processes in international projects, the advantages of precision agriculture, the management and monitoring system of protected natural areas, and the benefits of a geographic approach for Non-Profit Organizations activities.
From the conference, we returned home with a renewed sense of enthusiasm and awareness. The message that emerged strongly from Geneva was that collaboration is no longer optional, but essential in successfully addressing the complexity of the challenges we face. We look forward to playing our part in this new era of global development. To learn more about gisAction's work in the past year, check out the StoryMap of the Year.