The 2022 edition sees again gisAction as protagonist of the Esri Italia Conference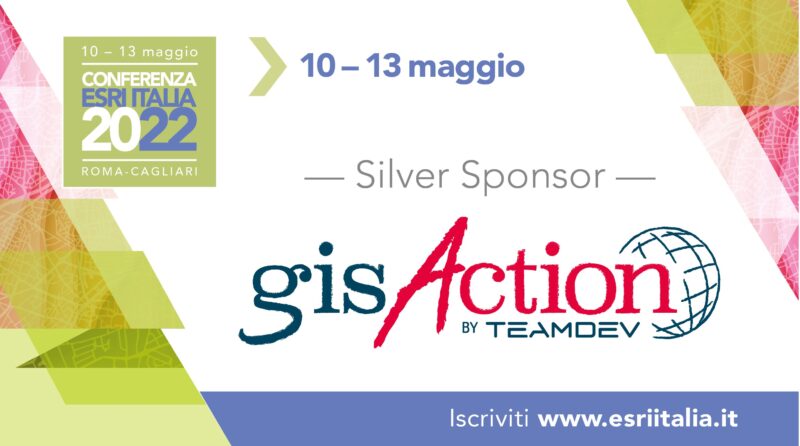 From May 10th to 13th, 2022, the Esri Italia Conference, the annual event dedicated to the Science of Where, will be back. This year the event will be organized in a hybrid format that includes the participation in presence at the usual Ambra Jovinelli Theatre in Rome on May 10, then continue in live streaming and conclude again in presence at the Aula Magna of the University of Cagliari on May 13.
The Conference program
The 2022 edition will focus on the theme of digital transformation in relation to the PNRR (National Recovery and Resilience Plan) and the key role of enterprises. PNRR funds, allocated to stem the economic consequences of the pandemic crisis, finally offer the opportunity for a breakthrough in the digitalization of the Italian economy, so it is essential to be ready. At the same time, it's time to seriously consider the theme of the environment as a pillar of future development; for this reason, there will be a focus on geospatial technologies as a tool for sustainable development.
GisAction at the Conference
Once again this year we at gisAction will be present at the Esri Italy Conference to contribute to the debate on the themes of the event, in particular on the solutions that we provide to Public Administration and sustainable development actors. The most important innovation, that we will present in the same days in Geneva at the Esri Conference "GIS for a Sustainable World", is the digital system for monitoring and protection of natural resources developed for the National Park of Comoé, in Ivory Coast.