GisAction has received the NonProfit Specialty from Esri, the global leader in GIS software. GisAction is the first and only European partner with the NonProfit Specialty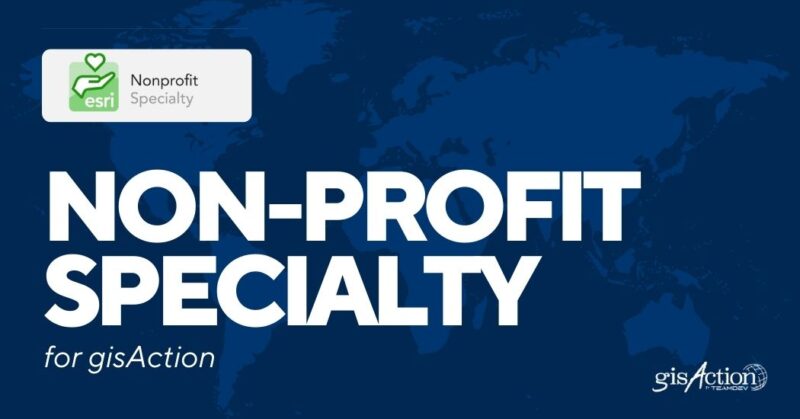 GisAction, a specialized brand of TeamDev Ecosystem focusing on GIS technology for sustainable development, has received the prestigious Esri NonProfit Specialty recognition. Discover how GisAction supports nonprofit organizations through advanced GIS applications and the Esri NonProfit Program.
Esri NonProfit Specialty: gisAction, the first and only European partner
The Esri NonProfit Specialty is a recognition for partner that demonstrate advanced knowledge of the Esri NonProfit Program and GIS applications used by nonprofit organizations. GisAction is the first European partner to achieve this specialization from Esri. This significant recognition reaffirms our commitment to supporting NonProfit organizations through the use of GIS technology in areas such as global development, conservation, humanitarian and disaster response, and more.
Driving sustainable development through nonprofit GIS support
Throughout the years, GisAction has been privileged to collaborate with numerous organizations, NGOs, cooperation agencies, and professionals, leveraging our expertise to enhance their impact and advocacy efforts. Our geospatial technologies and solutions have been successfully integrated by renowned organizations such as Save the Children, Legambiente, AICS, and Caritas, fostering the integration of geographic components into their operations.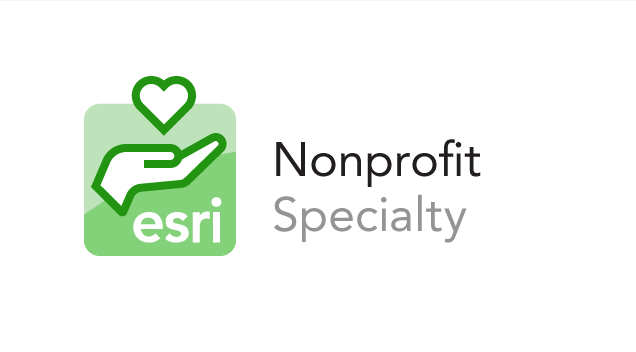 Esri NonProfit Program: Low-cost opportunities
The NonProfit Specialty is closely linked to the Esri NonProfit Program, which offers NonProfit organizations access to affordable software, resources, and training. This program presents a remarkable opportunity for innovation and growth within the nonprofit sector, allowing organizations to harness the power of GIS technology and advance their missions effectively.
Supporting nonprofit organizations: Concrete examples of GisAction's impact
GisAction takes immense pride in the projects undertaken in Europe and around the globe. These initiatives demonstrate our unwavering commitment to empowering nonprofit organizations. Here are some notable examples:
Save the Children Italy Data Hub 
We developed a Data Hub that enables Save the Children Italia to collect, analyze, and visualize data in support of their humanitarian activities.
Caritas StoryMap 
In collaboration with Caritas Umbria, we created an interactive StoryMap to share success stories and challenges faced by individuals benefiting from Caritas assistance programs.
GIS Planning for GRAB in Rome
We provided GIS planning services to GRAB (Large Ring Road for Bicycles), the alternative mobility project of the city of Rome, assisting them in urban planning and resource management improvement.
Digital Wind Parks Map for Legambiente
We created a digital map of wind parks to promote greater awareness and understanding of wind energy and its environmental implications.
These are just a few examples of the projects we have undertaken for nonprofit organizations. We are grateful for the opportunity to work alongside these organizations, and we will continue our efforts to provide innovative GIS solutions that contribute to a more sustainable future.