The Geo Data providers Workshop will take place from 2-4 May 2018 at the European Space Agency in Frascati, Italy. The event gives the opportunity to meet Earth observation data providers and users to share knowledge and best practices in the management and use of Earth observation data, while working together to enhance the Global Earth Observation System of Systems (GEOSS).
Agenda of the Workshop GEO Data Providers
The Workshop GEO Data Providers will offer dynamic sessions and 2 days of intense hackathon, aimed at connecting data providers and users as part of the GEOSS Platform community.
Besides, the participants, will have the possibility to present their data using the GEOSS Platform, to connect with data users to better understand their needs, and will learn about the latest and upcoming developments in the GEOSS Platform, like statistics monitoring, yellow pages, registration process, views, metadata requirements, sorting, and status checker.
The workshop will give the opportunity to share experiences and knowledge that can improve the ways in which data is managed, communicated, disseminated and used.
Focus areas of the GEO Data Providers Workshop are:
Uncovering user content and data discovery, access and use needs.

Highlighting data user and application impact stories.

Optimizing data for decision and policy making.

Engaging with citizen

observatories.

Presenting data potential.

Entering in discussions.

Presenting user-centric GEOSS Platform enhancements.

Building strategies for strengthening user and provider outreach and expanding the user base.
Take a look at the agenda here.
Don't miss the Presentation of GisAction
GisAction, honored to be a sponsor of GEO Data Providers Workshop, will present the own works with the intention to witness the importance of using geospatial data with free global coverage through a single source that helps to ensure quality, consistency and availability of standardized metadata. This allows us to support the development of business growth and realize business projects.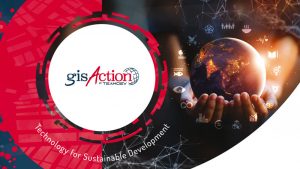 GisAction considers important to actively participate in this process of collaboration and reflection on the opening of data to contribute positively and be part of the common future challenges.
For more further information, please visit the website of the Workshop > www.earthobservations.org